How To Choose Rug for Home?
A rug is a rug? Not quite! Not all rugs are woven the same. The chosen style and technique determine not only the appearance but also the texture, quality, and price of the finished product. The variations of price are largely due to the time and labor involved in the weaving process.
TYPES OF RUGS
FLAT WAVE RUGS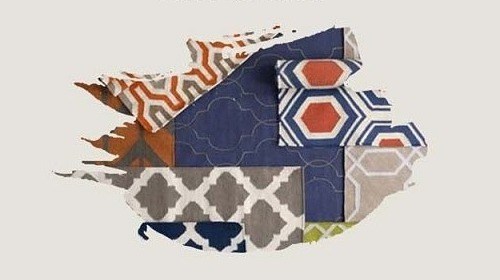 Flat wave rugs typically constructed from wool or cotton and lack a pile lightweight and easy to move, but often require a rug pad to stay in place reversible since they have no backing.
HAND TUNED / HAND HOOKED RUGS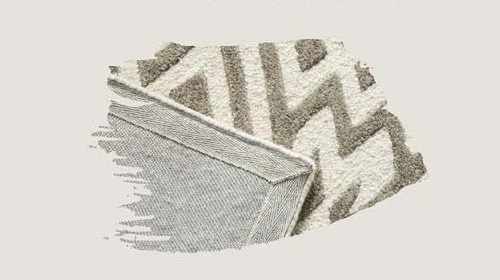 Hand tunes / hand hooked rugs a tufting gun punches individual strands of yarn into a backing fabric to form cut or looped piles exceptionally durable. perfect in entryways, living rooms. and other high-traffic areas easy to produce, making redecoration cheaper
HAND KNOTTED RUGS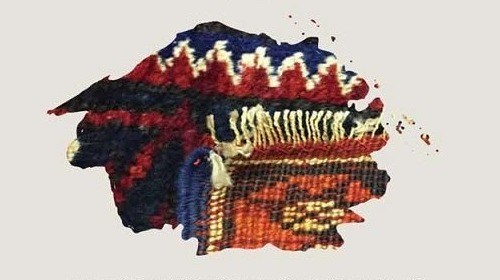 Hand knotted rugs most labor intensive: each rug is made of individual knots tied by hand the number of knots determines the quality unique and long-lasting, often passed down as heirlooms for generations
MACHINE MADE RUGS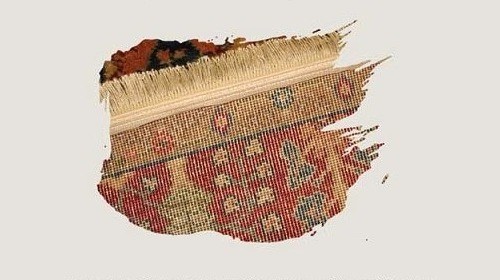 Machine made rugs woven using a power loom: produced faster and have uniform rug designs can last 20 years or longer if well maintained price points vary depending on rug density and materials used
HAND LOOMED RUGS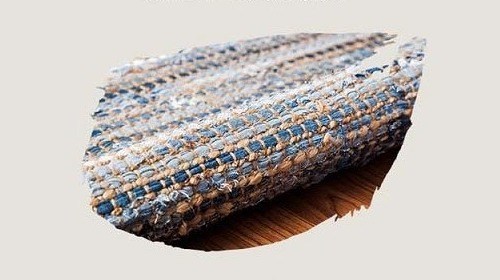 Hand loomed rugs typically constructed from wool or cotton and lack a pile lightweight and easy to move, but often require a rug pad to stay in place reversible since they have no backing
INDOOR OUTDOOR RUGS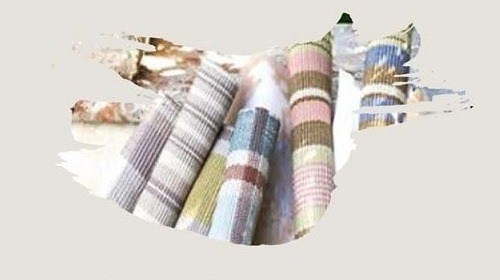 Indoor outdoor rugs made with materials that will hold up well against heavy traffic dries easily. resistant to mold and mildew, minimal to low shedding constructed with synthetic material such as scrubbable polypropylene and eco-friendly PET price point dependent on construction type and materials used
RUG MATERIALS
WOOL
Popular choice due to its tried-and-true adaptability and durability Easy to clean, hides dirt well Holds dyes well, allows endless color options Heavy shedding for the first few months
JUTE
Popular plant-fiber option for rugs Natural beige and golden color variations Exudes intrinsic. natural beauty and rustic charm in any room Sustainable and biodegradable, often hand woven
WOVEN COTTON
Soft but sturdy, comfortable for bare feet and afternoon lounging Easy to clean. hypoallergenic Suitable for areas like kitchens. playrooms. bedrooms. and living rooms
SISAL
Stronger and more durable than other natural fibers Great for high-traffic areas Sustainable, eco-friendly, low-maintenance Coarse and marginally scratchy Must be kept out of direct sunlight and avoid spills
SILK
Elegant, offers a unique luster other materials lack Provides beautifully vivid color variations Delicate. requires particular skill and care when woven Expensive, often woven with other materials. such as wool
POLYESTER
Soft but sturdy. ideal for playrooms and nurseries Resists fading and staining
POLYPROPYLENE
Cost-effective, durable. repels moisture Takes dye well Popular fiber used for outdoor rugs
SYNTHETIC
Cheap. durable. customizable Often made by machine Common synthetic materials used: polypropylene. nylon, and polyester
NYLON
Affordable and more durable than polypropylene Holds color dyes well but is prone to fading
Rug Sizing and Layout
When it comes to picking the right rug for your living area, sizing is key. The room's layout, furniture, and space come into play.
RECTANGULAR RUGS
12′ x 15′  10′ x 14′  9′ x 12′
6′ x 9′  8′ x 10′  5′ x 8′
3′ x 5′  2′ x 3′
SQUARE OR ROUND RUGS
5′ to 10′ width or diameter
RUNNERS
2′ 6″ x 8′
2′ 6″ x 12′
Best Living Room Rug Layouts
The best rug for your living room will depend on the shape of the room, furnishings, and aesthetic value.
In many instances. this means placing one large rug at the center.
Small rooms tend to look better with a little rug just under the coffee table.
When the furniture is against one or more walls, consider placing the front legs of each piece on the rug, while the back legs remain on the floor.
Best Bedroom Rug Layouts
The bed is center stage in a bedroom, which means that your rug-placement choices should be designed around it.
All bed and nightstand legs on the rug. The rug should extend 18+ beyond the bed edges. For ample walking space around the bed: rug placed under the bed and nightstands.
Place runners on either side of the bed. Rugs should be wider than the nightstands and end with or before the end of the bed. To help fill in the remaining space without overpowering it: one runner or small rug on the outside if one side of the bed is against the wall
Best Dining Room Rug Layouts
While you can use a combination of rugs in other rooms, the dining room requires one large rug. When chairs are pulled away from the table, all legs should still sit comfortably on the rug.
Measure your dining table carefully. Then add 2′ of clearance space on every side to determine the minimum rug size for your dining room.